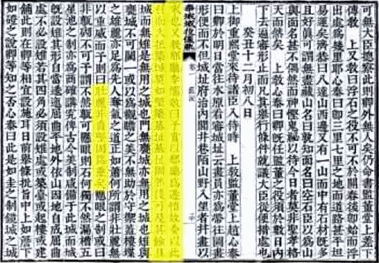 Figure 33: Yeonsul, December 8th, 1793
Translation of extract shown in yellow:
"The King instructed Dochung Lee Youkyung: 'I thought you are wise enough to do the job, therefore the solidness is the most important in fortress construction, and strong foundation will lead the rest.
...
I'm saying that the gorgeousness is not important but solidity is most important.'"