Introduction
This is not exactly about project management. But, like so many other project managers, having done a lot of traveling in my career this handy little book caught my attention. Besides, it's got a pretty girl on the cover ...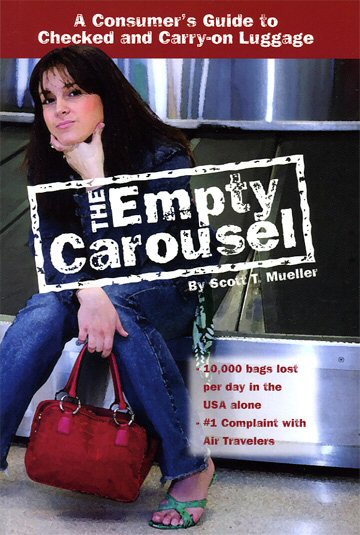 Author Scott T. Mueller's book, The Empty Carousel[1], is all about not losing your luggage and what to do if it is. Or, as Scott puts it, reducing the pain of traveling and taking the right steps to prevent airline baggage claim problems. According to Scott:
"Lost baggage claims are skyrocketing. In 2006 more than 240,000 bags never found their owners. Over 10,000 bags are lost every day in the US alone. More than 1 million pieces of luggage were lost, damaged, delayed or pilfered by U.S. airlines from May to July 2007, according to data from the Bureau of Transportation Statistics."
Scott should know. He worked in the airline industry for almost twenty years and for five years he was the system manager for baggage services for one of the largest domestic airlines in the US. Very simply, his book will confirm your worst fears about how your baggage is handled by the airlines. And then he'll give you the very best advice on what you can do to minimize the risks and reduce the pain. It's all detailed and presented very succinctly and clearly.
---
1. Scott T. Mueller, The Empty Carousel: A Consumer's Guide to Checked and Carry-on Luggage, Millkot Publishing & Marketing, FL, 2007, or visit http://www.theemptycarousel.com/.