| | |
| --- | --- |
| | Stacy A. Goff, PMP® the PM Per4mance™ Coach, is CEO of ProjectExperts, a US-based Project and Program Management consulting and learning experience company. A PM practitioner since 1970 and project and program management consultant since 1982, his consulting services focus on improving Project and Program Manager and Stakeholder PM Competence, and PM performance. A popular and dynamic speaker, he has spoken at dozens of World Congresses, national events and regional symposia in dozens of nations, just in the last ten years. He is a prolific writer on project management topics and may be reached at stacy@projectexperts.com. His web site: http://projectexperts.com/. |
Editor's note:
We have known Stacy for a good many years and have valued his insights into the practice of project management, many of which have helped to shape our own views. He has also worked tirelessly with a number of professional associations to help them on their way. For example, he served as a founder and 2009-2015 President of IPMA-USA, and two terms as the IPMA Vice President of Marketing & Events. IPMA (International Project Management Association) was the world's first professional project management association.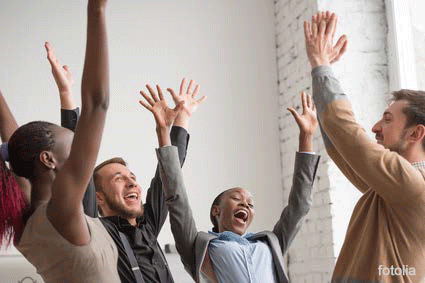 Stacy Goff (PMP®) is also a long-serving member with the Project Management Institute (PMI®). By the year 2000, he had introduced over 45,000 PM practitioners to PMI. He helped co-found a PMI chapter, participated in the project to develop PMI's Project Manager Competency Development Framework, 2nd Edition. He also wrote Chapter 9, Visions for the PM Software Industry, for PMI's visionary book: Project Management Circa 2025.
---