Secondary Selection Criteria for Screening
In a sense, you have developed a "first cut" selection basis for projects when you developed your portfolio Categorization in Step 1 earlier, and subsequently when you worked through the follow-on Steps of Identification and Evaluation. That is you looked at where you are, the projects that you need to implement to get to where you want to be, and the respective needs of other clients that you serve.
In the course of this process, we have emphasized that projects for inclusion should be:
Subjected to a screening or selection process that is formal and consistent
Based on a viable Value Proposition for small projects or Business Case for medium and large projects
All consistent with your organization's strategic direction, and/or your department's goals, objectives and other identified criteria
The concept of screening is shown graphically in Figure 4. Note that a project, particularly if medium to large, could pass the Business Case criteria but on further scoping and feasibility planning, it could still be rejected from actual implementation.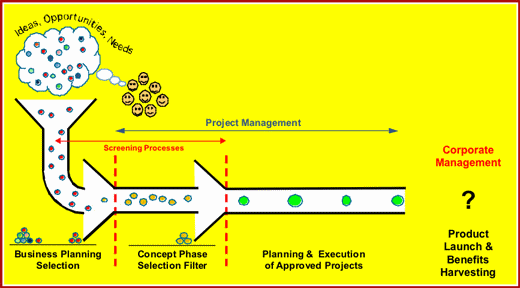 Figure 4: The concept of project screening
However, at this point, for purposes of focusing on the short term, i.e. your next year's work, you may now wish to establish a hierarchical selection list to help with the next step of prioritization. That is, your work list will be submitted to your Steering Committee (or a selection committee made up of functional department representatives) and to facilitate their decisions, your projects will be assembled according to the following hierarchical listing:
Government regulatory requirements
Need to satisfy public safety concerns
Operational efficiency improvements
Environmental improvements or public relations opportunity
New business or economic opportunity
Projects that are "morally right" but with benefits difficult to quantify
The distribution of resources across these groups will be established in a subsequent Balancing Step (Step 6). However, within each of these groups you can now select projects for consideration according to your established criteria, or perhaps specific group criteria as appropriate, such as:
Cost/benefit analysis
Economic analysis
Cash flow or pay-back analysis
Financial sensitivity to risk, or
Some other measure of benefit such as contribution to corporate image, etc.
Coming Next
In Part 5 we will provide tips on Steps 5 to 7.
---