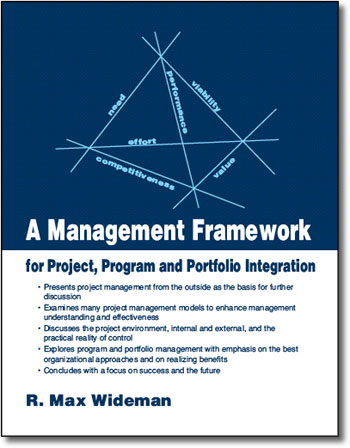 About the Book
Welcome to the exciting world of project management! Whatever size or type of project you work on, this handbook presents fascinating insights into the expectations, processes and satisfaction of managing projects successfully.
With simplicity in mind, A Management Framework for Project, Program and Portfolio Integration tackles the complex and sometimes intimidating environment of projects. Only if you understand project management can you do it right. Therefore the contents are illustrated with copious graphic illustrations and bullet lists that should meet the needs of senior management searching for a quick understanding of the major issues down to the student studying the subject for the first time.
This second edition is based on my over forty years experience and provides an in-depth understanding of project, program and portfolio management and is designed to satisfy the needs from the top executive to the junior practitioner.
You can find out more about the book in the following pages.
---