A Compendium of PMO Case Studies: Reflecting Project Business Management Concepts
By Dennis L. Bolles, PMP & Darrel G. Hubbard, P.E.
Table of Contents
The content of this book is set out in four sections of 18 chapters and an Appendix as follows:
Section I Project Business Management Constructs and Models

1.

Project Business Management (PBM) Organization

2.

Element Components of PBM Organization Model

3.

Project Business Management - The Construct and Model

Section II Research Methodology and Instrument

4.

Research Methodology

5.

2012 Research Instrument

Section III Results and Conclusions

6.

Research Results

7.

Conclusions

Section IV PMO Case Studies

[In this section the next eleven chapters are each dedicated to separate Case Studies]

Epilogue - The future of the PMO and the Next Generation

Appendix - 1997-2006 PMO Survey Instrument and Results
Section I covers the evolution of the authors thinking about their current PBMO model and its seven elements, see Figure 1.[21] Section II describes their researches 1997 through 2012. In particular, the 2012 research instrument solicited responses by invitation only "from those enterprises that have exhibited excellence and innovation in developing and maturing an organizational structure to support the effective management of projects, programs, and/or portfolios."[22]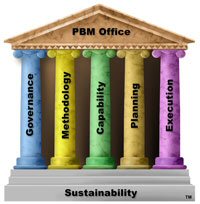 Figure 1 Project Business Management Organizational Model
This book has 403 pages including introductory material. It includes a good relevant Glossary of some 100 terms.
---
21. Ibid, scanned from the book's cover.
22. Ibid, p22