A Brief Synopsis of the Building
The Crystal Palace was a building the size of a modern shopping mall: 1848 feet [563.3 meters] long, 408 ft. [124.4 m] wide and 108 ft. [32.9 m] high, with a roofed area of 772,784 square feet [71,794 m2] or about 19 acres [7 hectares]. The sketch plans were approved on the 11th June 1850, see example in Figure 1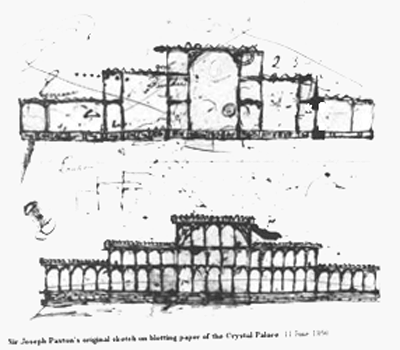 Figure 1: The famous "original design"
When the "design" was approved, tenders were sought from industry and the design proposal from Fox, Henderson and Co accepted. Work started on the 15th July 1850, possession of site was granted on the 30 July, the first column was erected on the 26 September and the formal contract signed on the 31st October. The initial construction in Hyde Park required an existing row of elm trees to be preserved within the structure, see Figure 2.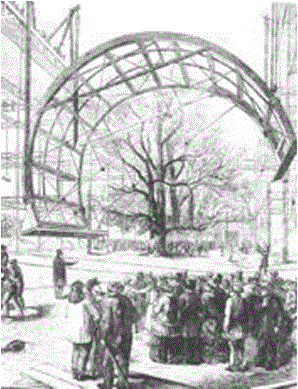 Figure 2: These main barrel vaults were the only part of the structure made from wood
The design was highly modular, based on the largest sheet of glass then available measuring 10 inches wide by 49 inches long. And the construction process was highly mechanized with substantial off-site fabrication. For more on the construction see: wikipedia.org/wiki/The_Crystal_Palace.
---