Introducing Time Management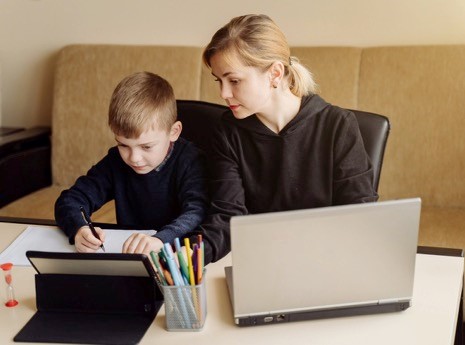 Figure 4: Watching time control[2]
Information technology makes it easy for children to communicate relevant information on time. This can play a role in ensuring the timeliness and quality of the project. The teachers can establish communication links with the learners so that learning can continue even when schools are not in session.
To some extent, a project may be considered successful if it is completed on time. Therefore, the concept of time management should be introduced whereby a project is broken down into activities and time allocated to each. Teachers should encourage children to identify time wasters through technology, such as using monitoring app to avoid time wastage.
Time management in projects also calls for the need to plan ahead. Step by step procedures of undertaking project activities need to be followed depending on priorities. If you want learners to embrace project management as a life skill, give them realistic deadlines to complete simple tasks.
Introducing money management
Budgeting is an important activity for all projects where money is allocated to the overall project. The children should be made to understand that money may not be enough, but what is important is to use what is available well. Where the direct handling of money is not appropriate, it can be represented in such form as hours spent.
Teachers should not overcomplicate this but they can use simple terms for children to understand. The aim is to teach the young ones to be responsible and ensure that they don't run out of funds before the project is complete. As such, they should be taught simple ways of comparing the costs of the project with the benefits to determine if the project is good. On "project completion" it can be a very interesting exercise to pose the question to the project team: "Was it worth it?"
---
2. Courtesy www.freepik.com/photos/school School photo created by bristekjegor.