Project #3: Kananaskis Country Recreation Development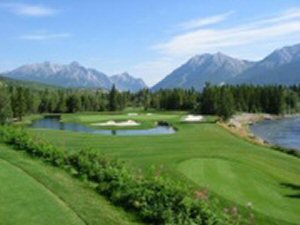 4th hole Mt. Kidd Course
News Report: Scope creep adds millions to campsites project
(Published in The Globe and Mail newspaper, December 18, 1981, by columnist Barry Nelson)
CALGARY - The Alberta Government will spend at least $173 million more than it planned out of the Alberta Heritage Savings Trust Fund for the Kananaskis Country wilderness area campsites project. The site being developed just east of Banff National Park, will cost $213 million instead of the planned $40 million. Recreation and Parks Minister Peter Trynchy said the Kananaskis Country project will cost an additional $173 million because "we've had some program expansions and additions and inflation." The biggest addition to the wilderness-area development, which will provide 3,000 campsites, is the spending of $103 million for paved roads instead of the $6 million originally budgeted for gravel roads, because "we've had a number of requests from citizens who were not satisfied with gravel roads," Mr. Trynchy said.

Other additions include expansion of a golf course to 36 holes from 18, remodeling of a forestry experiment building, added gravel for roads, flagpoles, and a solid-waste transfer station, the minister added.
Update December 2008
Kananaskis Country is part of the Alberta Rockies region on the eastern edge of the Rocky Mountains. It is located about half an hour's drive west of Calgary, Canada, south of Trans-Canada Highway 1. The area includes Peter Lougheed Provincial Park, a small town site, two ski resorts and an outstanding golf course. The 36 holes designed by Robert Trent Jones Sr. is surrounded by mountains and is one of the best (and busiest) golf courses in North America.
The Kananaskis country has since become a very popular recreation destination. Many activities are available in the area, both summer and winter. It includes an ATV area for ATV users, cross country and downhill skiing, ice fishing, snowshoeing, snowmobiling, mountain biking, horseback riding, backpacking, backcountry camping, day hiking, canoeing, fishing, and golf.
Issues for discussion
Much of the cost overrun appears to be an increase in scope. How should this have been handled?

Why do you suppose it was handled the way it was?

Discuss the project from the perspective of "Return on Investment"

---