This Guest paper was submitted for publication and is copyright to Roger L. Parish, PMP, © 2013.
published here July 2013.
It is an update to the paper, "PMBOK® Guide Fourth Edition - Unraveling Project Reserves", published by the author in March 2010.
A Brief Description of Cost Management as Described in the Guide 3rd Edition
In the 3rd Edition, the Guide laid out a framework for understanding reserve analysis in a way that was fairly straightforward. Because of that, it is worth revisiting it as a way of laying a solid foundation. A graphic making clear the approach used in the 3rd Edition is shown in Figure 1. As you will see later, I feel that this is still the most sensible model coming out of the most recent three editions of the Guide, and will therefore spend some time discussing how it works.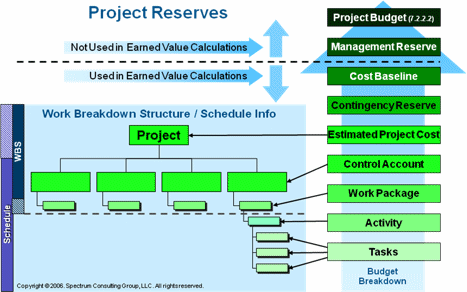 Figure 1: Reserve analysis as presented in the PMBOK® Guide, 3rd Edition
In this model, we assume that the estimator is using a bottom-up method of estimating and rolling up costs to higher levels of summarization. Estimates include what it is expected to cost to accomplish the work at the work package level (e.g., along with labor hours, quantities of materiel, etc.). Thus, the project cost (denoted "Estimated Project Cost" in Figure 1) is based on these realistic (i.e., most likely) estimates.
---