What Happens Without Project Portfolio Management?
What happens if a company does not have a sound portfolio management methodology in place? Some the symptoms attributed to organizations not properly analyzing, selecting and managing its projects are:
Project and functional managers often clash over resources
Priorities of projects frequently change, with resources constantly reassigned
Senior managers have authority to singlehandedly approve and release projects
Projects begin as soon as approved by senior managers, irrespective of the resources availability
Senior managers regularly complain about how long the projects take and/or how expensive they are
Even if the strategic proposal is implemented, the organization frequently does not achieve the desired improvement
There is no comprehensive document that links all of the company's undertakings to the strategic plan
There is a significant turnover at the senior management level, right up to the executive level
Strategic plan is created as a list of projects. The cause-effect logic tying those projects to the strategic organizational goals is missing
The list of projects is not properly prioritized. Therefore, it is presumed that all ideas should be implemented simultaneously
Do any of these symptoms seem familiar? Read the 10 symptoms again and try to determine how many of them apply to the organization you are currently working for?
The Cause and Effect Matrix
The symptoms associated with a lack of the portfolio management described in the previous section unfortunately represent only the half the story. The end result is even more depressing (see Figure 5). Reluctance to kill projects and maintenance of an ever-widening tunnel rather than funnel of the project pipeline leads to a chronic lack of resources, poor quality of product, missed deadlines and, most importantly, high commercial failure rates of the products or services created as a result of these projects.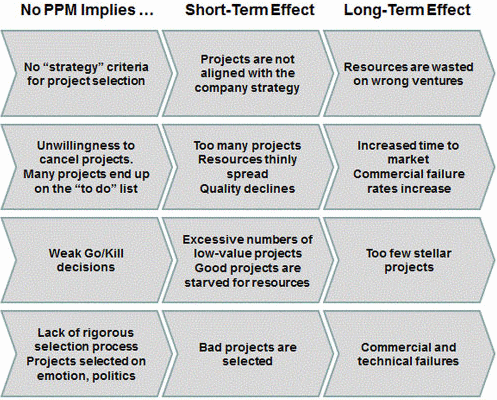 Figure 5: Short and long-term effects of no PPM
A logical by-product of such approach is the apparent lack of real "product winners" that capture the customers' hearts and generate considerable revenues for companies.
Finally, if there are no strategic fit criteria present in the selection mix, many of company's projects may and most often do end up being secondary, unimportant and wasteful ventures that do not benefit the organization.
---