The Essence of the Olympic-class Ship Project
For purposes of our study, we need to examine the Titanic Project through the lens of modern project management and the Project Management Institute's Project Management Body of Knowledge ("PMBOK") areas.
The highly prominent British shipping company, White Star Line, initiated a project to design, build, and launch three super liners, using the latest in emerging technologies, ships that would outpace the competition, Harland and Wolff's Cunard liners. While the Cunard Line were known for their speed, the White Star Line would focus their priorities on comfort and reliability.
The project goals were to create three superliners to sweep the Atlantic, the ideal number, and to leverage the best in emerging technology currently available. The project objectives, which set the project direction, were to deliver three Olympic-class ships over seven years. The delivery would be staggered so revenue from the first two ships could fund the third. The principal considerations for the ships were size, comfort, and luxury, with a reasonably high speed.
The business case was very solid with a staggering 75% of total revenue based on first-class passage. Revenue would also be derived from cargo, and the delivery of mail (hence the name Royal Mail Ship). During her maiden voyage, the Titanic carried more than 3,500 bags with more than 500,000 pieces of mail. There would also be significant cost savings based on a reduced fleet size, from the current six ships, and running fewer (three) larger ships. Economies of scale would derive from a reduced workforce, less fuel, and lower maintenance costs. As a result, the three liners would be paid for within a few years of going into operation. The third ship would be built once the other two were in operation and there was a steady revenue stream.
With the project sponsor's determination "to create the ultimate passenger (first class) experience", this became the project mantra and was not out of line with the business case and the overall project objectives. Bruce Ismay, see Figure 1, was the chairman of White Star Lines and the principal project sponsor. He initiated the project to build the Olympic-class ships in 1907.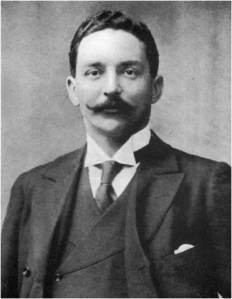 Figure 1: Sponsor Bruce Ismay, the chairman of White Star Lines
---