Project Scope Management
The story continues by looking at The Great Escape project from a modern perspective, through the lens of a modern project, and how it was initiated. It also looks at the first of the project management knowledge areas of PMBOK, specifically scope management.
In 1943 as the Allies stepped up the number of aircraft over Europe there was a steady increase in the number of captured Allied airmen. See Figure 2.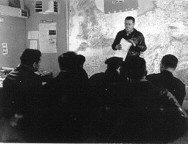 Figure 2: Allied aircrew preparing for a mission[1]
The overcrowding of Prisoners of War (POW) at Stalag Luft III led to the building of a new extension, the North Compound. Roger Bushell, the Big X or leader of the escape committee, had been disappointed with the number of successful escape attempts and "home runs." He expressed to the escape committee the reality of a poor track record in the camp and the disparate approach to escapes to date.
"We've all dug tunnels in POW camps scattered all over Germany. In East Compound we dug, lost or abandoned at least 50 tunnels."
Bushell was determined to change this losing situation. The relocation of POWs to the north compound would give them a fresh start and a new opportunity, an incentive to rethink strategy, and approach to escapes. He delivered the following impassioned speech to the escape committee, which had the seeds of a project charter:
"In North Compound we are concentrating our efforts on completing and escaping through one master tunnel. No private-enterprise tunnels allowed. Three bloody deep, bloody long tunnels will be dug - Tom, Dick, and Harry. One will succeed."
Bushell laid out high demands for the project, describing the scope of a project on a scale that had not been tried before. He asked the escape committee for various project deliverables: 200 passes to be forged, 200 civilian suits, 200 compasses, and 1000 maps. In today's world project scope management can be defined as the sum total of all the products and requirements, or features, the totality of the work needed to complete a project.

Figure 3: Squadron Leader Roger Bushell[2]
---
1. Photo courtesy of the U.S. Air Force Academy Library's Special Collections
2. Roger Bushell was recaptured and executed by the Gestapo on March 29, 1944.